Meet the team
Breastfeeding Babes, Bursledon and Fair Oak is run entirely by volunteers. You can email the whole team by clicking here, or individual members by clicking on their name below: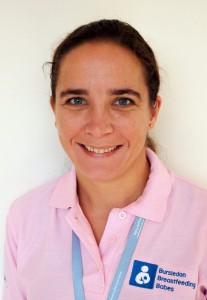 Debbie is an ABM Breastfeeding Counsellor. She is Mum to Bethany who was born in October 2005, Finlay who was born in August 2007 and Zachary who was born in May 2010. She breastfed Bethany until she self-weaned at 16.5 months of age, Finlay until he self-weaned at 17.5 months of age and Zachary until he self-weaned at 17 months of age.
Debbie says, 'I believe passionately in the benefits of breastfeeding for both mothers and their babies and am keen to ensure that no mother who wants to breastfeed should have to stop due to misinformation or inappropriate advice. Breastfeeding gives your baby the best start in life and is a lovely way to bond with your child. Our aim is to enable mothers to feed their babies for as long as they wish to and to support them through each stage of their breastfeeding journey.'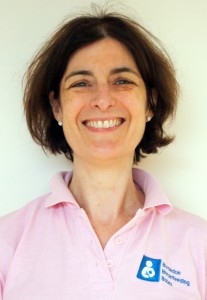 Dominique worked as a case loading midwife in Weston from 2006 – 2014 and is currently doing PhD Research into early labour on the Isle of Wight. She is Mum to Francesca who was born in December 1998. She breastfed her daughter until she self-weaned after blowing out her 1st birthday candle!
Dominique says, 'Not knowing one end of a baby from the other, I shed many perplexed tears down a few helplines whilst feeding my daughter! Breastfeeding is of course, the norm for infant feeding and I feel passionately that families should be welcomed, supported and have access to evidence based, sensible information – I can't say it was my own experience, but I have been working very hard ever since to improve matters. It is such a pleasure to support the group and meet the families who come along for a chat, to get information and drop in to feed their babies in a friendly and supportive environment. We are always happy to offer advice and support – if we don't know the answer, we'll go and find it!'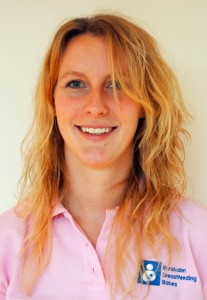 Shanna is an ABM Mother Supporter and trainee Breastfeeding Counsellor. She is Mum to Maddison who was born in October 2008. She breastfed Maddison until she was 14 months old.
Shanna says, 'I was passionate about breastfeeding before I fell pregnant, believing that is is the best and most natural way to feed your baby. I was very lucky when Maddi and I had no particular issues learning to breastfeed and a health visitor suggested I go along to the local support group as a social place to meet other mums. So along we went when Maddi was 12 weeks old and I instantly felt it was such a wonderful supportive group to be a part of. When Maddison finished feeding, we still kept in regular contact and I was delighted to offer to volunteer in December 2010. Since completing my Mother Supporter course, I believe that the access to knowledge empowers women to make their choices in breastfeeding and a support group is an incredible way to support and encourage all mums and babies in their breastfeeding journey.'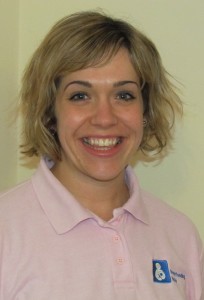 Kate is an ABM Mother Supporter. She is Mum to Rhyla who was born in September 2012 and Ciarán who was born in September 2015. She breast fed Rhyla until she self weaned at 2 years 8 months old and is currently feeding Ciarán.
Kate says, "My mum is a retired midwife and breastfed all her children so I always wanted to breastfeed. I had a very traumatising emergency caesarian section with Rhyla so I was determined to breastfeed. Rhyla and I both struggled in the first few weeks and I was disappointed by the lack of support provided by the NHS. Luckily my health visitor mentioned  a local breast feeding group- Breastfeeding Babes at St Paul's church. I quickly became a regular member and I will be eternally grateful to the team for all their support, information and encouragement throughout my breastfeeding journey.  I wanted to help support and empower other breastfeeding mothers but I had returned to work and was no longer able to attend the  group. However,  I've since trained as an ABM mother supporter and I help run the Breastfeeding Babes Facebook page."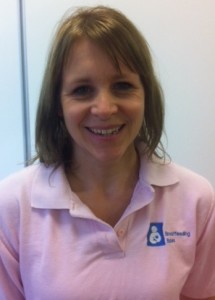 Rachael is an ABM Mother Supoorter. She is Mum to Amelia who was born in October 2007, Jess who was born in January 2011 and Ellis who was born in July 2013. She breastfed each of them for 7, 11 and 18 months respectively.
Rachael says, "I started going to group when Amelia was a baby and decided to become a Mother Supporter to give time back to Breastfeeding Babes for all the support. I am also a teacher, a childminder and I am still waiting for life to settle down …… !"